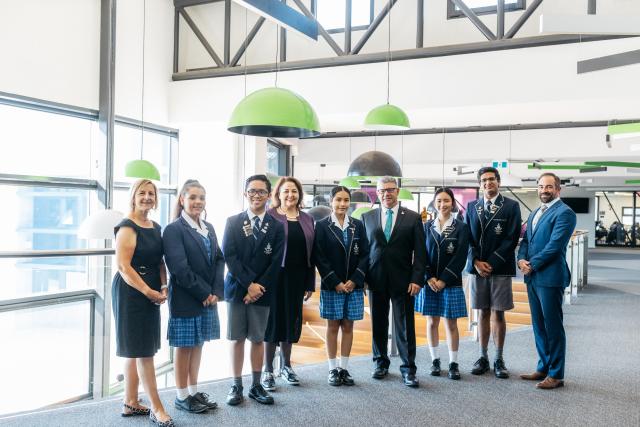 Thomas Carr College is a welcoming, friendly community where each person is valued and spirituality nurtured.
In the spirit of Archbishop Carr, young men and women are encouraged to strive for excellence according to their individual gifts and are challenged to pursue justice in our world. This commitment is drawn from, and inherent to the teaching and mission of Jesus Christ, with love, justice and the sanctity of each human person at the heart of the Gospel.
As first and foremost a place of learning, where quality teaching is a professional pursuit, the college aims to facilitate the provision of the best possible learning environment for its students.
The college is situated on more than 10 hectares of spacious grounds incorporating modern, state of the art facilities such as a chapel, gymnasium, performing arts centre, trade training centre, and a first-class oval. As a Catholic school, Thomas Carr College aims to educate its students with an appreciation of the spiritual as well as the intellectual and physical aspects of their lives. It aims to work with its parents to produce young people of faith and character.
The college values relationships with all members of the community and encourages students to value the dignity of each person. Providing robust pathways for the variety of students that enrol at Thomas Carr College is central to the mission of the school, as it enhances the opportunities for its students in the region. It believes that for students to shine their light into the world and to be active members of a globalised world, it is important that they are able to make the most informed decisions about their future.
Enrolments for Year 7 2024 are currently open, please note that a waitlist is in place for Year 7 2023.
Applications are available from the Fr Ray Administration Centre, via email at registrar@thomascarr.vic.edu.au or phone (03) 8734 2444. Applications close Friday 19 August 2022.