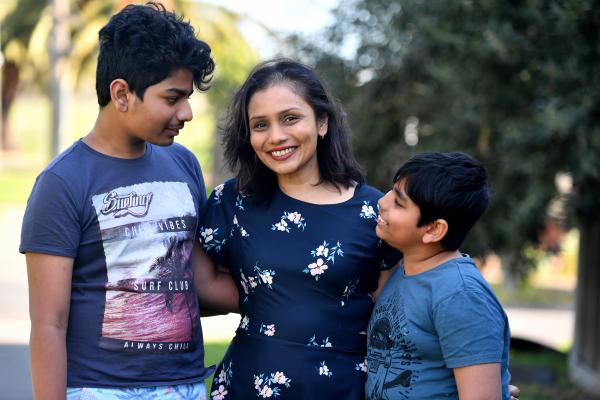 By Goya Dmytryshchak
Maribyrnong's Arpana Patel is one mother of an entrepreneur.
She has been named AusMumpreneur Award winner for founding AveSol Accounting Services.
The awards were held at an online event with talented mums in business from all over Australia.
"I have two boys, 11 and 13 years old," Arpana said.
"I started about six years ago at the verge of a divorce, so I became an overnight entrepreneur with two little kids.
"My marriage ended, I basically didn't have any money.
"I was at the verge of bankruptcy because all your money is in mortgage so you didn't have any spare cash lying around.
"My eldest son is autistic and all my family is in New Zealand so I don't have any family support.
"I eventually couldn't work outside because my eldest son needed me as a carer."
Arpana studied accounting and worked at night to start her own firm.
"The journey was a difficult one but not impossible but eventually I got there," she said.
"All my clients are small businesses.
"I think it's incredible to be standing with all these mums who are running multi-million dollar businesses.
"I always want to inspire women regarding money matters because a lot of women do not take interest in their money matters and when something like divorce happens or some other crisis comes, they don't know where to get that money or that support.
"I want to really educate women in money matters … and inspire them to open up their business whatever their passion is."
AusMumpreneur Network co-founder Katy Garner said "the awards show the passion of women who want to fulfil their entrepreneurial dreams as well as be great mums".
"Despite the pandemic, the number of women starting businesses has continued to grow in the last 12 months," she said.
"We are thrilled to be the No. 1 community for mumpreneurs and proud to showcase the best and the brightest each year through these awards."