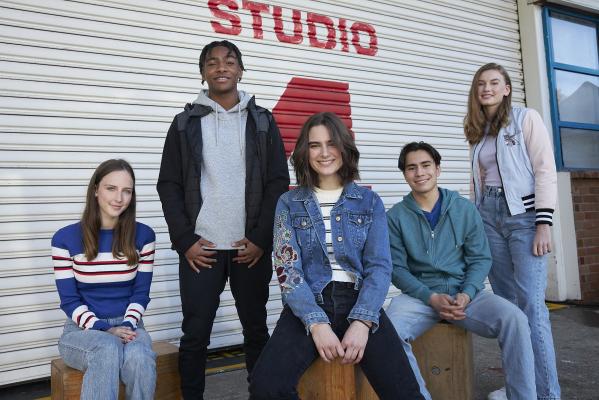 A political comedy-drama for kids is coming to free-to-air TV.
Production has begun on The PM's Daughter, a 10-episode series that will be filmed in Canberra and Sydney and broadcast on ABC ME next year.
The series follows young activist Cat Parkes Perez whose relatively ordinary teen life is turned upside down when her mum unexpectedly becomes prime minister.
As major disruptions begin to occur at Canberra landmarks – all seemingly designed to directly sabotage the PM – Cat and her new friends, Sadie and Ollie, set out to track down and unmask a rogue faction within a youth action group called ACTION UPRISING. The clues will take them across the capital and lead them to investigate even their own schoolmates.
Libbie Doherty, Head of ABC Children's Production said the show has it all.
"This series has the lot! Political intrigue, full on teens, great fashion and oh yes, life in 'The Lodge' as imagined by a stellar team of Australian creatives," she said.
"We've had a lot of fun developing the series and are delighted to be launching the careers of this super cool cast."
The PM's Daughter boasts an exciting new cast of young talent, including Cassandra Helmot as Cat, Natalie English as Sadie, Jaga Yap (Babyteeth) as Ollie, and Claire Fearon as Prime Minister Isabel Pérez.
Sally Caplan, Head of Content at Screen Australia said the show was original and inspiring.
"This is an intriguing and thoroughly original concept from creators Tristram Baumber (The Unlisted, Born to Spy) and Matthew Allred, and in the capable hands of the standout creative team behind the series we expect The PM's Daughter will engage and inspire children around Australia when it heads to ABC ME."