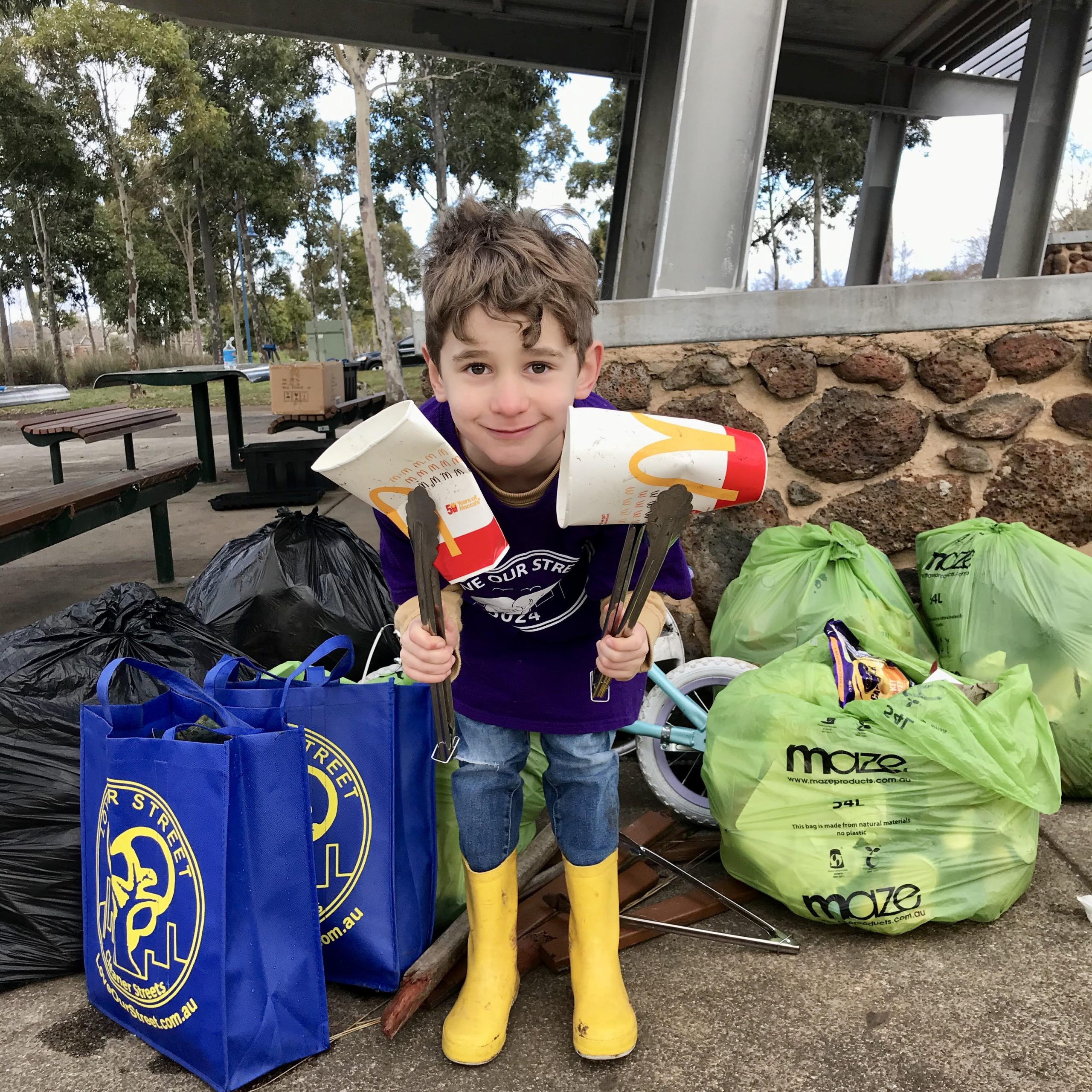 By Alesha Capone
Young Quinn has been recognised as a Litter Legend by Wyndham council for his dedication to helping the environment.
The award is presented to residents who strive to keep Wyndham clean.
Quinn, who will celebrate his seventh birthday in September, recently met with Wyndham mayor Adele Hegedich.
Cr Hegedich thanked Quinn for his efforts to clean up the municipality, including as a volunteer with the Love Our Street 3030 and 3029 community litter collection groups.
Quinn said he joined the groups about 18 months ago with his parents.
"What I like the most about doing it, is that I like doing the hard work," he said.
Every time his family takes their dogs for a walk on the beach, Quinn brings a bag to collect rubbish.
Quinn said he wanted to prevent litter from getting into the water, where it can be swallowed by marine creatures and birds or cause them injuries.
"I want to save the world by picking up rubbish, because if you don't the animals will get sick," Quinn said.
Quinn said he enjoyed seeing small animals while cleaning up rubbish, such as frogs and birds.
He said the rubbish items he often finds in Wyndham include cigarette butts, straws, takeaway food items, polystyrene and discarded fishing nets.
Quinn said he felt happy to receive the council's Litter Legend award.
He hopes to continue to pick up litter as he gets older and have a career working to help the community and animals.
Visit www.facebook.com/LoveOurStreet3030/ andwww.facebook.com/LoveOurStreet3029/ for information about the two community volunteer clean-up groups.