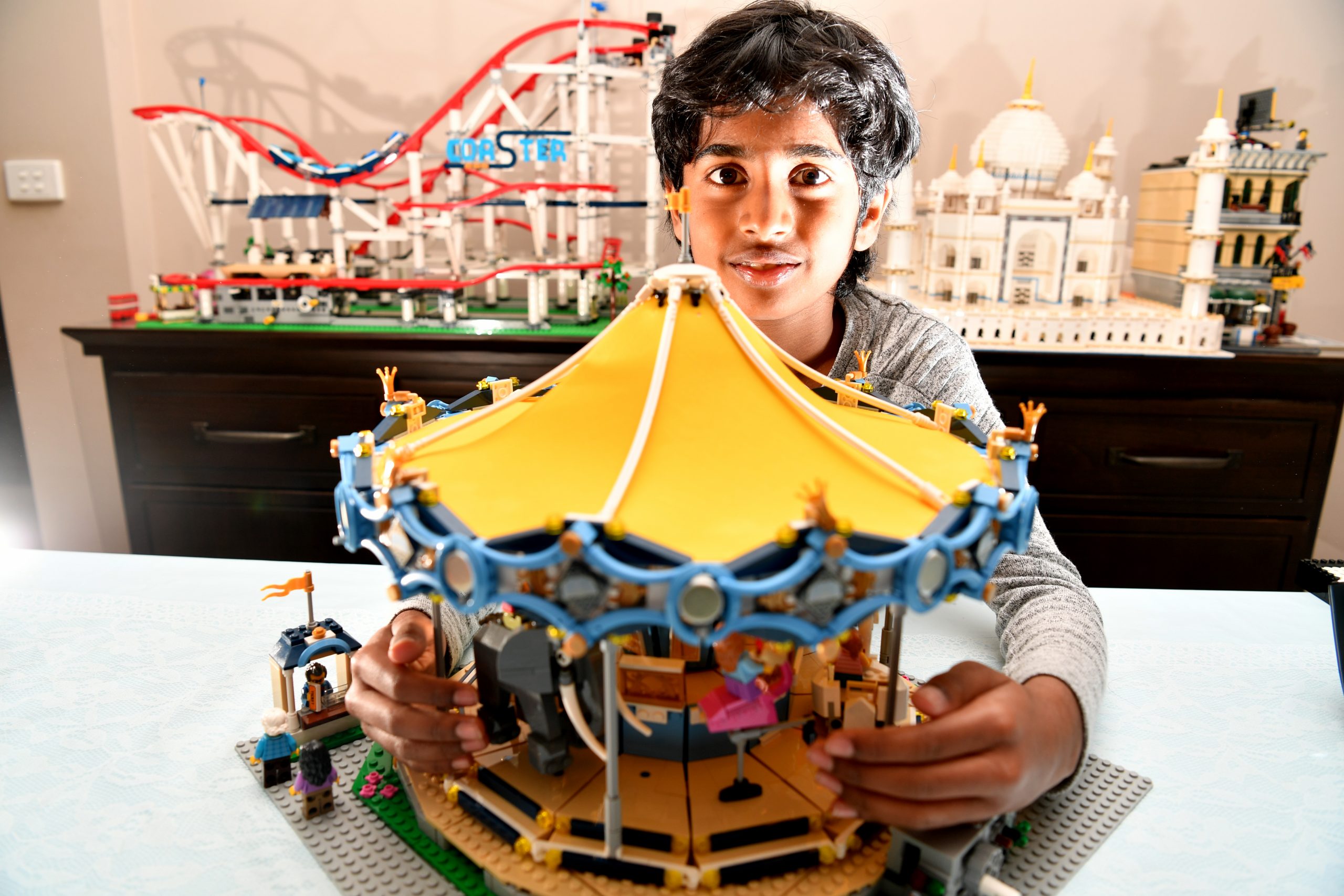 By Alesha Capone
UPDATE: The Wyndham Brickfest has been postponed. A new date is yet to be confirmed.
Nine year-old LEGO enthusiast Vihaan is one of the many youngsters looking forward to this year's Wyndham Brickfest.
The annual event will return to Pacific Werribee on September 18 and 19, to raise funds for the paediatric ward at Werribee Mercy Hospital.
Event chairperson Andrew Elsbury said Brickfest competition participants could enter the categories of primary school and under, secondary school and adult.
Schools are being encouraged to enter the engineering competition.
Vihaan, of Tarneit, won a junior prize at the 2019 Wyndham Brickfest and also last year when the competition moved online due to the pandemic.
Vihaan said he would encourage other young people to enter the Wyndham competition.
"You can get LEGO ideas, participate and you could be a winner or chose a winner," he said.
Vihaan has won several other LEGO competitions this year and displayed his LEGO creations at fundraising events.
"What I enjoy most about LEGO is smashing it up and rebuilding it," he said.
He also has a YouTube channel and Facebook page titled Vihaan's Brick Diaries, showcasing his large-scale LEGO builds including models of the London Bridge, the Taj Mahal and a rollercoaster.
The Wyndham Brickfest competition will be free to enter, with People's Choice and Committee's Encouragement prizes up for grabs in each category.
Details: www.facebook.com/wyndhambrickfest/ or email wyndhambrickfest@gmail.com