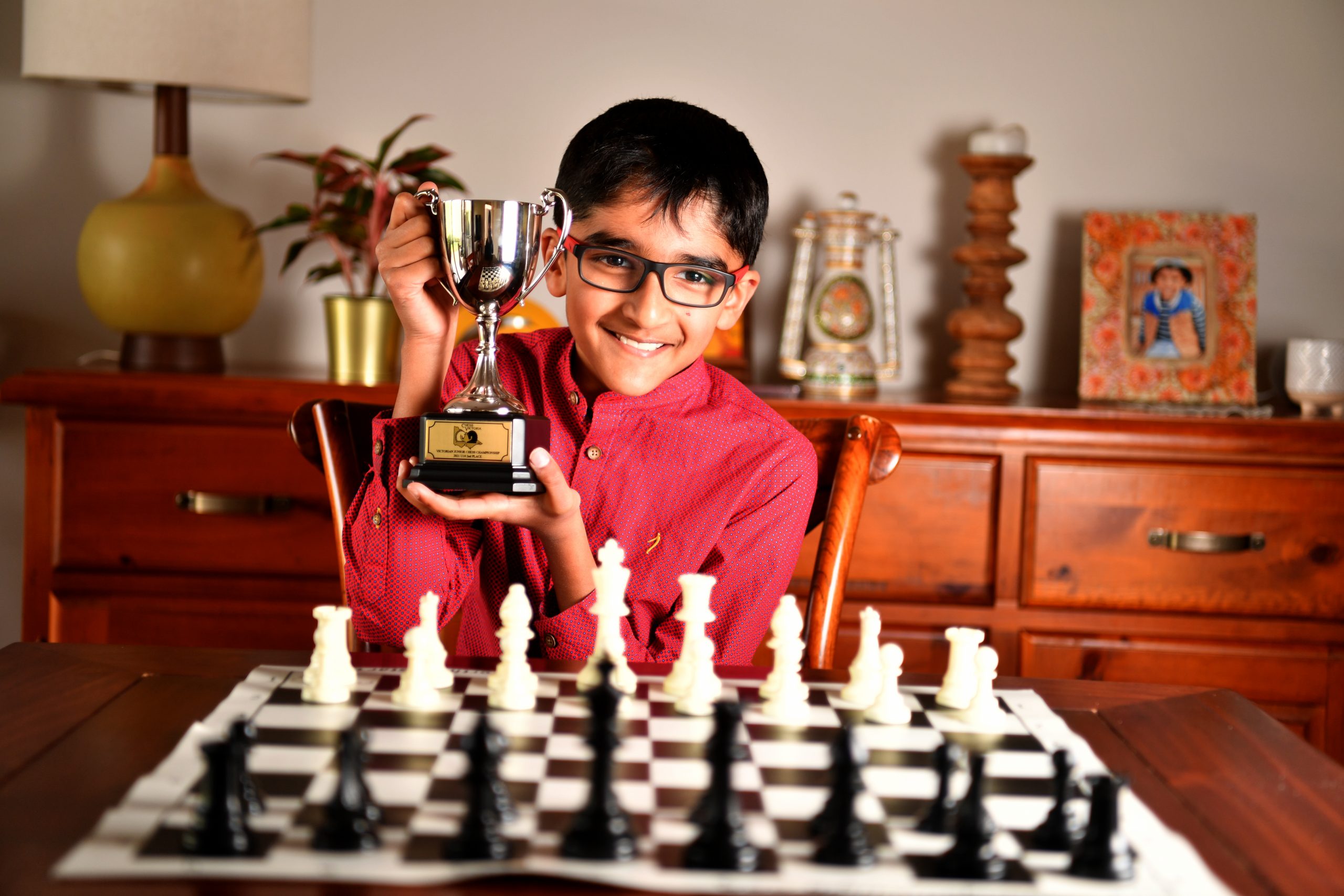 By Alesha Capone
Point Cook youngster Dhruv is a champion chess player.
Dhruv placed second in the Under-10s category of the 2021 Victorian Junior Chess Championship, which took place across two days in July.
Dhruv said he played four games on the first day of the competition and three games on the second day, with some of the matches lasting around one hour in duration.
He received a trophy, a cash prize and a book voucher for coming second.
"I wasn't expecting it, it was really difficult so I didn't see myself placing in the top five," Dhruv said.
The young chess enthusiast said his father taught him to play the game at the age of five.
Dhruv said he loved it so much that he started private classes with coach Phil Minichelli from the Wyndham Chess Club.
He now plays regularly plays with the chess club including at meetings, challenges and tournaments.
"What I enjoy most is the thinking and strategy," Dhruv said.
Dhruv also represents Alamanda College, where he is a grade five pupil, in interschool chess tournaments.
He said the Alamanda chess team usually placed in the top three at most events.
Dhruv said that he would like to become a professional chess player in the future.
"I just want to play chess and if possible, be the greatest chess player of all time, or one of the best players of all time," he said.
Dhruv said he would like to thank Mr Minichelli for developing youth chess in the western suburbs.
See www.wyndhamchess.club for details of the Wyndham Chess Club.