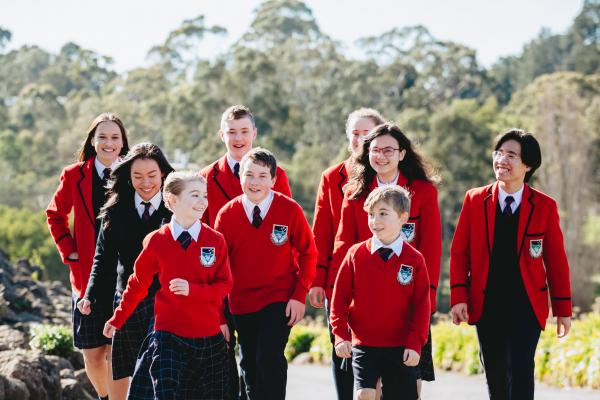 The Kilmore International School, catering for Years 3-12, seeks to form young women and men who have a true understanding of themselves, their values, and their view of the world, the Principal Peter Cooper states with pride.
"Our students choose to embrace an ever-changing world with confidence, engage others with a positive, loving attitude, and are prepared to act when needed," Mr Cooper says.
"A good school cares for the individual, practices diversity, offers experiences for growth, is grounded in community, values the learning process, has teachers that are respectful and respected, and, importantly, places the needs of the child at the centre of its decision-making."
Mr Cooper believes his school has these characteristics embedded in its culture and daily practice.
"Such an ambitious environment takes commitment and teamwork, and our students are joined in their journey by highly qualified, experienced and inspirational teachers – teachers who understand that a child will not care about how much they know, until they know how much they care."
The Kilmore International School is a non-denominational, co-educational day and boarding school delivering the prestigious International Baccalaureate Diploma in Years 11-12.
"Our graduates attend leading universities throughout the world, taking with them a joy of learning and a willingness to make a positive difference to the lives of others," continues Mr Cooper. "By offering a challenging and supportive environment with a wide range of co-curricular activities, every student has the opportunity to be recognised for their character and achievements. With encouragement and guidance, students are expected to take on positions of responsibility and to harness their talents."
The school provides bus routes to Gisborne-Woodend, Craigieburn and Whittlesea-Mernda, allowing students a safe and easy commute directly to the school. Enrolments remain open, with applications available for 2021-2023 across all year levels. Numerous scholarship opportunities are also available, including the new Innovation Scholarship initiative, open for applicants in Years 5-10 in 2022 – applications close on 9 April 2021.
The Kilmore International School… world ready, future ready.
The Kilmore International School, 40 White Street, Kilmore. Enquiries: 5782 2211 or