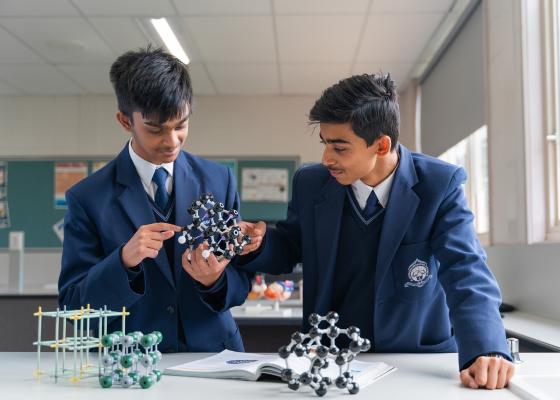 The Australian International Academy of Education is dedicated to the provision of high-quality education for students from Foundation to Year 12.
The Academy is an International Baccalaureate school offering the IB programs at all three campuses in Melbourne, as well as the Victorian Certificate of Education (VCE).
The programs allow AIA to enhance its local curriculum and to achieve its mission of developing productive Australian Muslim citizens who will help to create a better and more humane world through intercultural understanding and respect.
The Australian International Academy of Education holds the belief that each child is a unique individual. All teachers strive to deliver a quality education to students in a nurturing, enriching, comfortable and safe learning environment in pursuit of academic and spiritual excellence.
A broad and a well-balanced curriculum with global perspectives is offered, where students are tolerant of others and empowered to shape their own future.
The Academy enjoins its students to cultivate a global perspective and a universalist outlook on life.
Students are taught to constantly seek to broaden their horizons in a spirit of tolerance, compassion and co-operation with one another – and with others outside the school.
The vision is to create lifelong learners who possess the competencies, confidence, and knowledge to meet the challenges that face them.
Outstanding academic results are ensured by the passionate teaching staff, who inspire and support students to achieve to their highest potential.
Small class sizes offer a personalised approach to learning and a diverse range of educational experiences.
Exciting experiences both inside and outside the classroom – from educational trips to other countries and camps allow students to develop a greater understanding and appreciation of the world around them.
The Academy also provides a wide range of co-curricular activities that extend and complement the core curriculum, enrich student lives and develop their skills.
Enrolments for 2022 are now being taken.
Australian International Academy. Enquiries: 9350 4533 or www.aia.vic.edu.au